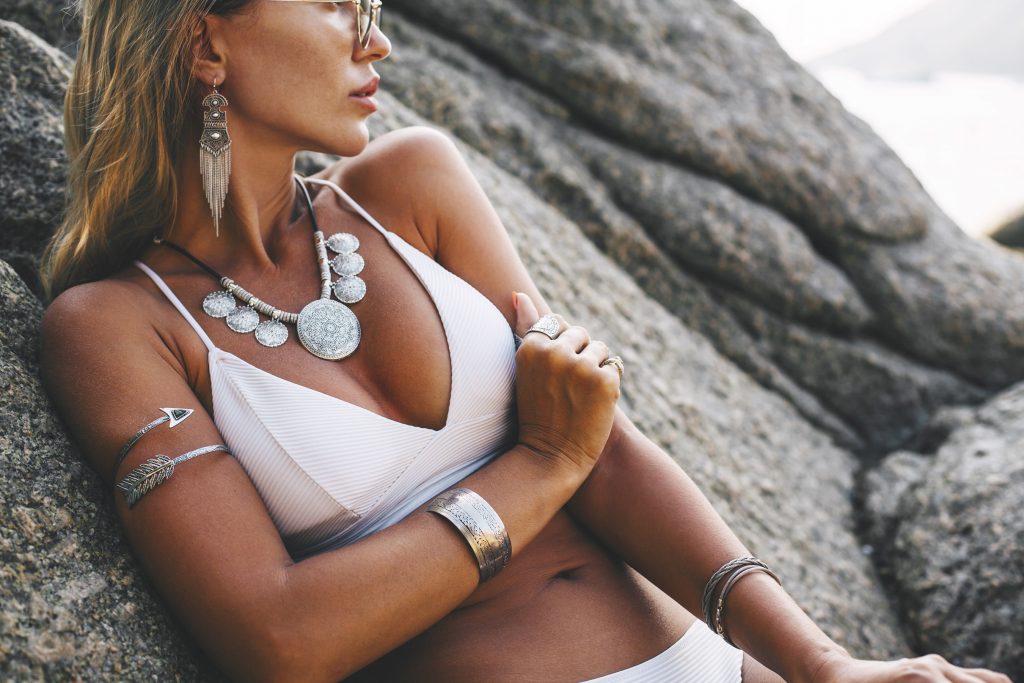 The breast implant has reached a rather significant milestone this year. It is now officially 50 years old. Happy birthday breast implants! I'm so glad they are older than me.
I have to admit, I wasn't at all shocked when I found out that the very first breast implant was made in Texas. In a land where bigger is always, better, it should come as no surprise that their gift to the world was artificially big boobs. Yes, we already have so much to thank Texas for, like:
George W. Bush
The Dallas Cowboys
Modern-day secession talks
Snipe hunting
The real Texas chainsaw massacre
ExxonMobil
Halliburton
Greedy oil tycoons
Gun-toting, racist rednecks
Chuck Norris
Anna Nicole Smith
Vanilla Ice
Ross Perot
Rodeos
David Koresh and his wacky Waco cult (The Branch Davidians)
Let's just add breast implants to this already stellar list of contributions to American society. Better yet, let's just put them at the top of the list, because without this most important contribution, I wouldn't have a job.
Interestingly, breast augmentation predates the invention of the breast implant by almost a century. The first breast augmentation procedure was attempted in 1889 by an Austrian surgeon who tried to use paraffin injections to boost a woman's assets. Six years later, a German doctor placed tissue from a benign growth on a woman's back into her breast to prevent asymmetry after removing a tumor.
After that, the world of breast augmentation lay dormant for almost a half century. But in the 1940s and 1950s, doctors started experimenting with a variety of substances to increase the size of women's breasts. It seems like almost everything but the kitchen sink was tried during this era of experimentation:
Glass balls
Ground rubber
Ivory
Ox cartilage
Terylene wool
Polyvinyl alcohol-formaldehyde polymer sponge
Teflon-silicone
Polyester rubber
Finally in 1961, two Houston plastic surgeons unleashed the technology that has been used by movie stars, strippers, porn stars, and suburban housewives ever since to draw attention to their buxom knockers. Dr. Thomas Cronin and Dr. Frank Gerow developed a tear drop shaped rubber sac filled with a thick, viscous silicone gel. Their first guinea pig was a Houston woman named Timmie Jean Lindsey. She is now 75 years old with 10 kids and 16 great-grandchildren. Talk about a Texas-sized family.
This initial breast implant prototype was a big hit among the Hollywood elite, but very few other Americans could afford its hefty price tag. However, over the years the advances in breast implant technology have brought down the price, enabling just about anyone with aspirations of cavernous cleavage to achieve their lofty goals.
Here's to the next 50 years of breast implants. May they continue to generate all of the wacky stories that become fodder for my blog. While I may find them silly and superficial, I can honestly say that I have gotten many a laugh at their expense.