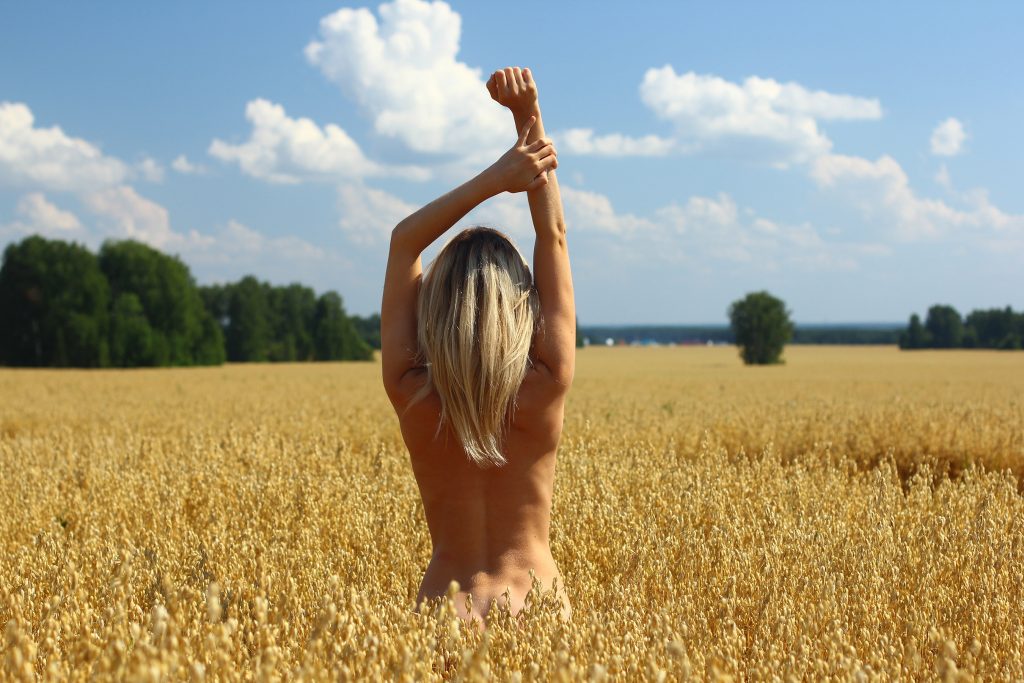 We've all seen "fake boobs." It's easy to assume that breast augmentation will result in unnatural looking breasts. Since most women don't advertise the fact that they have had breast enlargement, if they look natural you may never know they were altered. A few women want dramatic results and an augmented look, but most women prefer natural looking enhancement.
Some common problems that detract from the look of augmented breasts include:
Breasts that are too round
Rippling
Bottoming out
Visible implant edges
Sagging
Today women have many choices to make when contemplating breast augmentation. Because every woman's body is different, the options which yield the most natural looking breasts will vary. There are several factors to consider which will affect the look of your breasts after augmentation including:
Size
Shape
Projection
Placement – behind or in front of the muscle
Your cosmetic surgeon will help you choose the appropriate combination of size, shape, and projection for your frame and desired results. Many surgeons use computer imaging which allows you to get a good idea of what the breast implants you choose will look like before undergoing surgery. You may be seeking more projection out from the body, more cleavage, lift, or overall fullness.
Implants can be round or teardrop shaped. Many women choose teardrop shaped implants to achieve a more natural looking breast shape, but teardrop shaped implants must have a textured surface to help prevent rotation. The textured surface increases the chance of rippling.
Placing the implants partially or completely behind the muscle is another option for achieving a more subtle and natural look and can help prevent problems such as rippling and bottoming out.
Implants placed in front of the muscle have less tissue covering them and may have visible edges or begin to show rippling. Placing implants completely or partially behind the muscle will cover both of these effects.
When implants are placed in front of the muscle or partially behind the muscle, they are supported only by skin and can eventually shift to a lower position or begin to sag. Placing the implants completely behind the muscle means that they are supported by the muscle itself and therefore almost never develop these problems.
There are some disadvantages to placing implants behind the muscle. The procedure is more difficult and requires much more skill than placing them in front of the muscle. Recovery takes longer and is more painful.
You can achieve larger, more beautiful breasts without an artificial look. However, if you are seeking a very dramatic effect, you may have to compromise and go with a less natural look. The most important thing is finding the look that you desire. Your cosmetic surgeon will advise you on how to achieve the look that you want.
Immediately after your surgery, your breasts may not look as natural as you had hoped. Don't be discouraged. This will change over time as your skin and muscles stretch and relax and your implants settle into their permanent position. Once they are fully recovered, most women are very pleased with the results of breast augmentation.