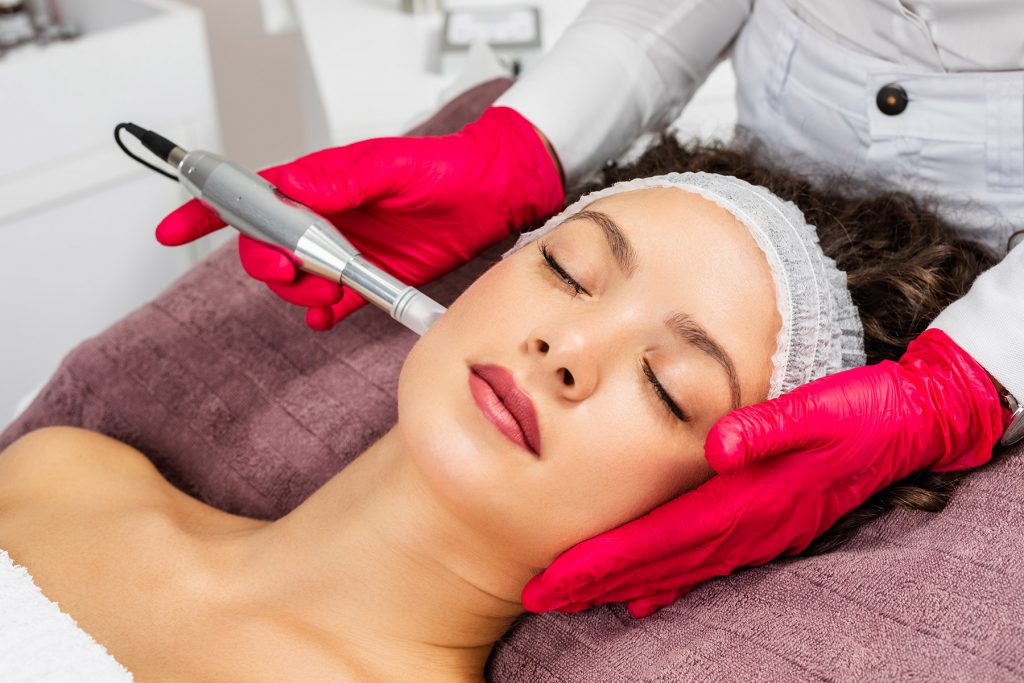 Microneedling, also called collagen induction therapy, is a non-surgical minimally invasive treatment that stimulates collagen and elastin production and can improve the appearance of many skin conditions. The treatments are quick, taking about 15 to 30 minutes, and recovery is minimal. Microneedling is safe for most skin types, but it is not appropriate for everyone. An experienced cosmetic surgeon can tell you if microneedling is the right treatment for you.
Benefits of Microneedling
Microneedling is safe, minimally invasive and does not use heat. It stimulates your natural production of collagen and elastin and can be used to deliver skin rejuvenating products. Microneedling can improve the appearance of:
Uneven skin tone
Age spots
Acne scars
Stretch marks
Other scars
Large pores
Fine lines
Wrinkles
Sagging skin
Areas of the body that can be treated with microneedling include:
Face
Neck
Hands
Chest
Stomach back
Arms
Legs
How it Works
In microneedling, a dermaroller or similar device, is used to make tiny pinpricks in your skin. These tiny holes in your skin stimulate the production of collagen and elastin and the formation of new, healthy skin. They can also be used a pathway to deliver youth-replenishing serum into your skin.
The treatment last about 15 to 30 minutes in the office. Depending on the severity of your needs, you may need several sessions to produce the desired results. After a few days of healing, you may see immediate improvement in your skin. The results continue to improve over the next two weeks as your skin rejuvenates naturally.
To learn more about microneedling and find out if it is the right solution for your needs, please talk to an experienced cosmetic surgeon in your area.