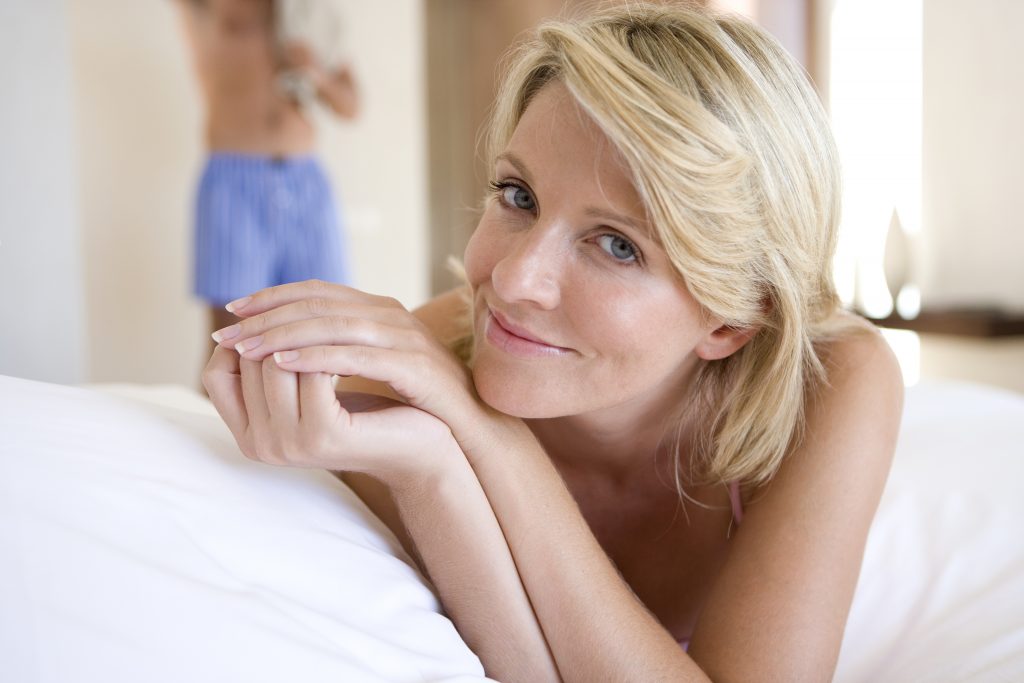 Women who have chosen breast enlargement surgery often report that the procedure has enhanced their lives markedly, boosting their self-esteem and confidence even more than they expected. "I wish I'd done this sooner!" is a comment frequently heard from breast augmentation patients.
Michelle, a 25-year-old hairstylist, had been dissatisfied with her breasts since her early teens. "All my friends developed a nice bustline, but I didn't," she recalls. Michelle sometimes wore padded bras but found that they made her feel inauthentic. "The bras felt stiff and looked fake, especially with low-cut tops." Michelle is 5'8" tall with a slim, model-like build. She chose saline implants that increased her size from AA to a full B cup, giving her a feminine but natural look. "I am so happy I had this done!" Michelle says. "I feel so much more confident and attractive, like I'm not 'missing something' anymore. And for the first time in my life, I enjoy trying on clothes because I'm pleased with the way my body looks."
Other breast enlargement patients were satisfied with the size and shape of their breasts earlier in life, but found that childbearing and breast-feeding had taken a toll. "After breast-feeding my children, my breasts shrunk and I lost a lot of firmness, even though my weight stayed almost the same," recalled Sasha, a 36-year-old mother of two. "I used to be proud of my figure, but it had gotten to the point that I hated looking at myself without a bra. I definitely wasn't ready to take on the 'matron' role yet, so I started thinking about cosmetic surgery." Sasha and her surgeon decided on saline implants that restored her breasts to their original (pre-childbearing) size of 36C, which was appropriate for her 5'3" medium-boned frame. "It's amazing how much better I feel about myself now," noted Sasha. "My husband is happy too. He never said anything negative about the way I looked before the surgery, but afterward he told me he had missed my nice full breasts and was glad to have them back."
While many patients want natural-looking breasts, others prefer a more dramatic look. "I'll admit it—I like to be noticed," said Candice, a 29-year-old photographer. Candice opted for saline implants that increased her breasts from a small B to a full D cup, which works well with her 5'9" frame and attention-getting wardrobe. "It's not that I thought there was anything wrong with my looks before, " notes Candice, "but I have a lot more confidence now. I feel much more attractive because I look the way I've always wanted to look."
In contrast, Pamela didn't want to be the center of attention; she just wanted to feel a little better about herself. At age 55, she opted to have breast enlargement surgery after her last child left home. According to Pamela, "I felt like I was starting a new life—that finally I would have the time and energy to focus on myself rather than taking care of everyone else." Naturally small-breasted, she had always wanted a bustline that was proportional to her broad hips. Saline implants increased her cup size to a full C, giving her a more balanced appearance. "I can't believe how much better I look!" reports Pamela. "People are saying I look younger since my kids left home, but I think it's because my posture has improved. I notice that I'm standing up straighter now because I'm not trying to hide my chest anymore.