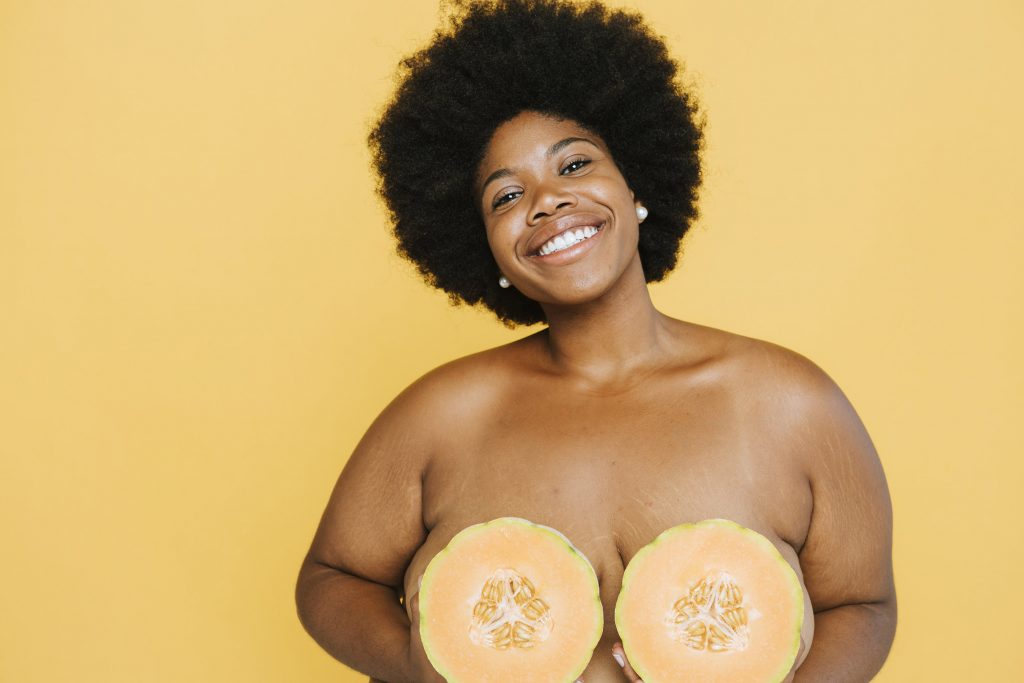 Although breast enlargement is a more common procedure, many women are seeking the opposite:  breast reduction. 
Sick of living a limited lifestyle because your breasts are too large? Plagued by chronic neck and back pain? Tired of people staring and having to cover up at the beach? If you answered yes to these questions, you're already on the path to a new, freer you.
Women with over-sized breasts frequently experience physical pain from their breasts' disproportionate size. Neck and back pain, grooves caused by bra straps, and degenerating bone structure and an inability to engage in some athletic activities are just a few of the reasons women undergo breast reduction surgery. They may also be embarrassed due to the culture's emphasis on breast size and the unwanted attention they experience. As breast reduction techniques improve, many women are making this choice.
These are just a few of the reasons more women are choosing life-enhancing breast reduction, or reduction mammaplasty.
Newfound confidence!
Wear clothes that fit – a whole new wardrobe and no more potato-sack shirts
Elimination of back and shoulder pain
Less teasing and less emotional stress
No more rashes, numbness or painful bra-strap grooving
Stand straigher
Swing a golf club
Run with your dog
Sleep and breathe easy
What is breast reduction surgery?
Breast reduction is a plastic surgery procedure, usually performed for medical reasons rather than cosmetic purposes, to make breasts smaller, lighter and firmer. Breast reduction is typically recommended for women who have significant physical ailments, such as back or neck pain, skin irritation, poor posture, numbness, rashes, indentations in the skin from over-taxed bras, excessive sweating or breathing problems, due to unnaturally large mammary glands.
During the procedure, performed under general anesthesia, a surgeon removes excess breast tissue, fat and skin using an anchor-shaped incision that circles the areola and extends downward, following the naturally curved breast crease. The nipple and areola are then moved into their new position, and skin from both sides of the breast is reformed around the areola to reshape the breast.
Getting rid of discomfort caused by extremely large breasts
Heavy breasts that are disproportionate to a woman's skeletal structure place a real burden on her back and neck. In addition, the weight of breasts can cause chronic irritations of the skin. Even breathing problems and can result from large breasts.
By bringing large breasts more in line with a woman's skeletal frame, breast reduction surgery helps women achieve better posture, and relieve many years of neck and back pain and irritation.
Breast reduction can improve your outlook
Pain relief is a great benefit of breast reduction surgery for women with overly large breasts, but these women are also eager to be able to relax and be comfortable with who they are—free from unwanted attention, stereotypes, and self-consciousness. Unwanted interest causes many women to try and conceal their breasts with poor posture or concealing clothing, and they may become increasingly dissatisfied with how they look.
Women feel they are constantly judged by their large breasts; their confidence in themselves gradually breaks down and they begin to doubt their abilities.
Breast reduction surgery, by taking the focus off your breasts, can assist you in reclaiming the comfort, freedom of movement and the confidence that you can do whatever you wish.
Breast reduction risks, results and recovery
As with any surgery, there is a slight possibility of complications, including bleeding, infection or reaction to the anesthesia. In some cases, post-surgery patients can develop small sores around the nipples, which can be eliminated with antibiotic creams. Reduction mammaplasty does leave some permanent scars, although they're easily covered by a bra or bathing suit. Other complications may include:
Losing feeling in the nipples
Diminished blood supply to the nipples, resulting in nipple loss and scarring
Future lack of ability to breast-feed
Breasts or nipples not the same in size, position or contour
Most patients are moving around in a day or so, but are advised not to move heavy objects for up to a month. New breasts may also ache occasionally for a couple of weeks. Most women return to work and social activities in about two weeks, but should limit exercise to stretching and swimming. Your plastic surgeon will provide detailed instructions for resuming normal activities.
Consider Your Options
Not all women who feel self-conscious about their breasts actually need breast reduction. Sometimes, if the problem is chafing, discomfort, or a negative appearance, a woman can get dramatic improvement with a breast lift, even a breast lift with implants, rather than breast reduction.
The best way to determine what might be best for you is to schedule a breast reduction consultation with a local plastic surgeon.
Related articles