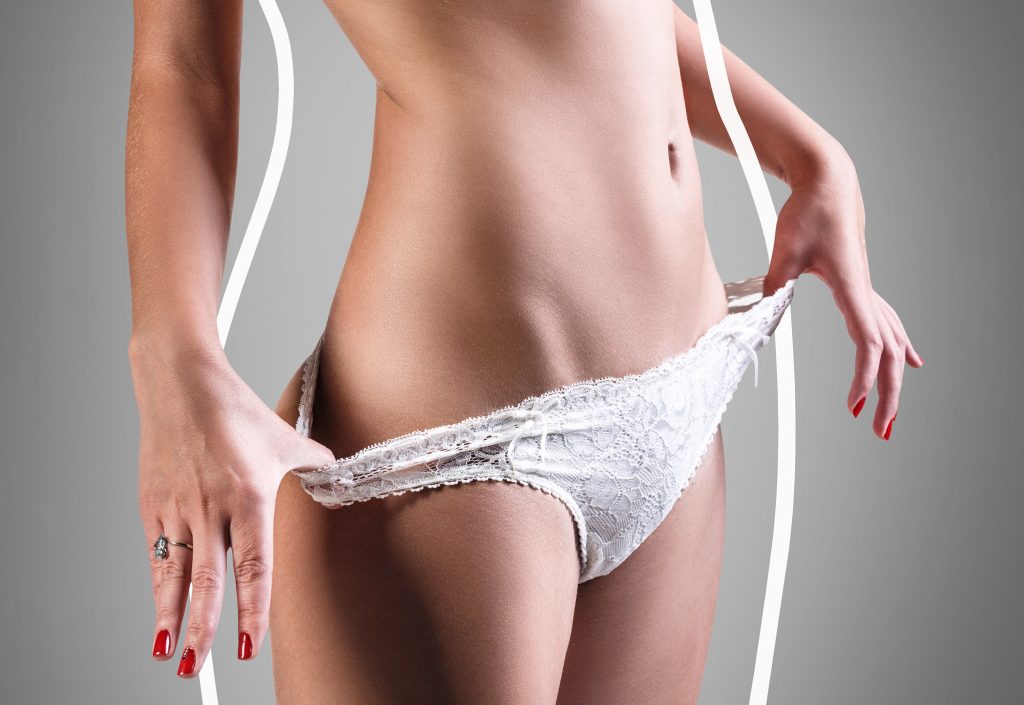 You've finally lost the weight through diet and exercise or gastric bypass. The fat is gone, but your skin has lost its elasticity and is left hanging in places you wish it wouldn't. Body contouring, or a body lift, can help solve the embarrassing and bothersome worry of excess skin and fatty tissue.
More comprehensive than a tummy tuck or other individual skin-tightening plastic surgeries, a body lift achieves multiple tucks in one procedure. With today's hectic lifestyles, few have time to contemplate multiple invasive surgeries, but the body lift offers a one-time shot at becoming the person you've always wanted to be. Face it–when we look good we feel good. If extraneous skin is holding you back from the life you want to live, ask a reliable plastic surgeon.
What is body contouring/lift?
Body contouring, or a body lift, is an increasingly popular plastic surgery procedure that tightens excess skin or fat tissue left loose and less elastic after gastric bypass or significant weight loss. It's like a facelift for your mid section, often including the stomach, hips, back, buttocks and outer thighs. Your plastic surgeon can effectively re-sculpt parts of the lower body where skin is exceptionally redundant. While body-contouring procedures are catered to the individual, a body lift typically involves reducing and tightening loose skin over a majority of the body in one stage rather than several operations, such as abdominoplasty (tummy tuck) or liposuction. Thus a full body lift precludes preparation for and recovery from multiple separate surgical procedures.
Who should consider body contouring/lift?
Generally the procedure is recommended for those who have achieved significant weight loss in a relatively short amount of time, whether through diet and exercise or gastric bypass surgery. When the skin hangs loose and folds over itself, it can cause rashes and make maintaining good hygiene a challenge. At the same time, flabby skin is generally heavy, uncomfortable and embarrassing to carry around and find clothes to fit over, leading to self-confidence issues. Those who have achieved major weight loss for a healthier lifestyle deserve newfound confidence. They shouldn't compromise their well being due to unsightly skin. Candidates should be non-smokers in good general health and should fully understand the risks and rewards of this in-patient procedure. People who are still morbidly obese are generally not good candidates.
What should I expect during and after the procedure?
Body contouring or lift procedures vary by patient. During a lower body lift, for example, doctors often start surgery on the abdomen first, removing excess skin from the belly button to the pubic region and tightening the abdominal wall muscle. First, an incision separates the deep tissues from the underlying muscles. Then, liposuction aids the removal of excess skin and subcutaneous tissue. Finally, the muscles are pulled closer together and stitched into their new positions.
A recent study has shown that this large one-time procedure is no more risky than several small ones, but does require significant operating and recovery time. General anesthesia is used during the procedure, which can last several hours, and patients typically spend up to two days in the hospital. Swelling, pain, stitches and fluid leakage after the surgery are controlled with standard aids such as pain medication, dressings and drainage tubes. Patients typically resume normal activities in about six weeks.
Say goodbye to…
Irritating skin rashes
Unnecessary odor and wetness
Embarrassment at the beach
Clothes that just won't fit
Waning self-confidence
Read more articles about liposuction and body contouring here.