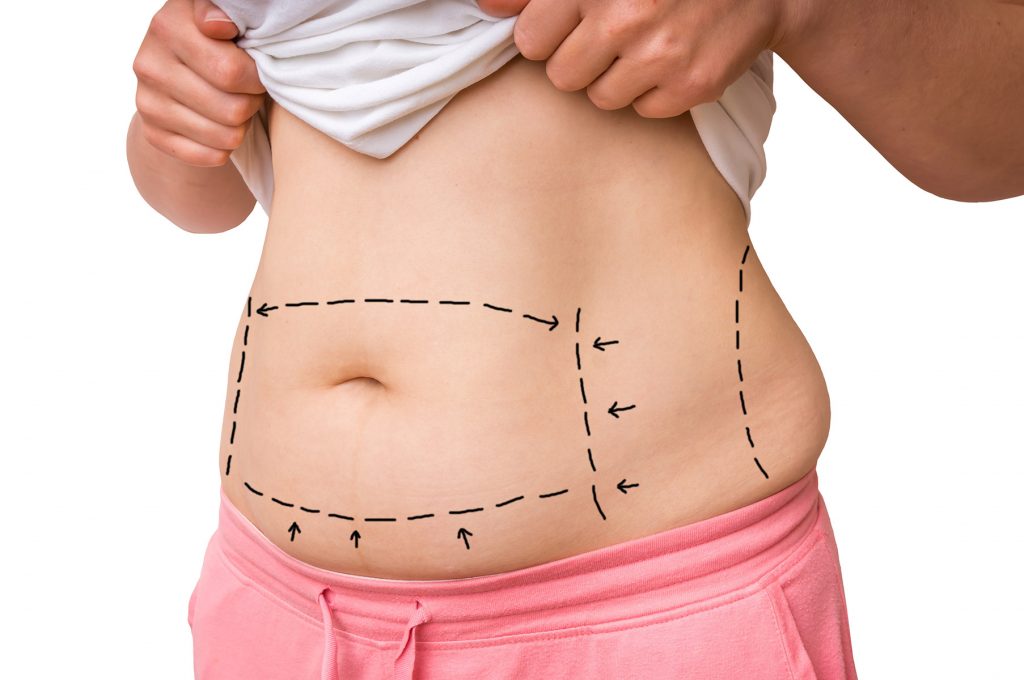 Abdominoplasty, or as it is often referred to "tummy tuck," is a procedure for people who have excess skin and fat around the abdomen and want to have it removed. Also, this procedure is used to strengthen the abdominal wall.
Although the abdominoplasty procedure is very useful in reducing a protruding abdomen and tightening the abdominal region, it does leave a permanent scar.
The best candidates for abdominoplasty are people who are in relatively good shape, but are concerned about a fat deposit or extra skin that resists dieting and exercise. Many times, women who were pregnant and stretched their abdominal muscles and skin elect to have tummy tucks to give them a tighter abdomen and skin. Older people and people who have lost a lot of weight (including weight loss through surgery) also choose to have tummy tucks performed in order to improve their skin's elasticity.
The three types of tummy tucks are mini, partial, or complete. A mini-tummy tuck is usually performed when the fat or excess skin is below the navel and leaves a smaller scar than other tummy tuck procedures. Partial or complete tummy tucks are performed when the excess skin or fat reaches above the navel.
When deciding if a tummy tuck is the cosmetic surgery choice for you, your plastic surgeon will work with you to determine the extent of the procedure. Sometimes, depending on the results you want, the plastic surgeon will suggest liposuction in lieu of or in combination with the tummy tuck.
The abdominoplasty procedure is performed either under local anesthetic and a sedative, or under general anesthesia. During the procedure, the plastic surgeon will create an incision that runs from hip to hip, right above the pubic area. Then, a second incision is made around the navel. During a partial tummy tuck, these incisions are much smaller or may not need to be made.
The muscles in the abdomen are pulled and stitched closer together, and the skin is pulled down. This creates a narrower waist and strengthens the abdominal muscles. The skin is stretched and stitched into place, and a new hole is made for the navel, which is then stitched back into place.
Recovery time for the abdominoplasty procedure is longer than other plastic surgery procedures due to the extent of the alterations made.Also, scars from the procedure will tend to be more noticeable in the months following the surgery and can take up to a year to flatten and return to a more natural color.
To determine if a tummy tuck is the right option for you, contact a plastic surgeon in your area for an initial consultation. They will work with you and discuss what the best cosmetic procedure is for you in relationship to the results that you want to see.
For more information on tummy tucks, try looking in the Liposuction Articles.