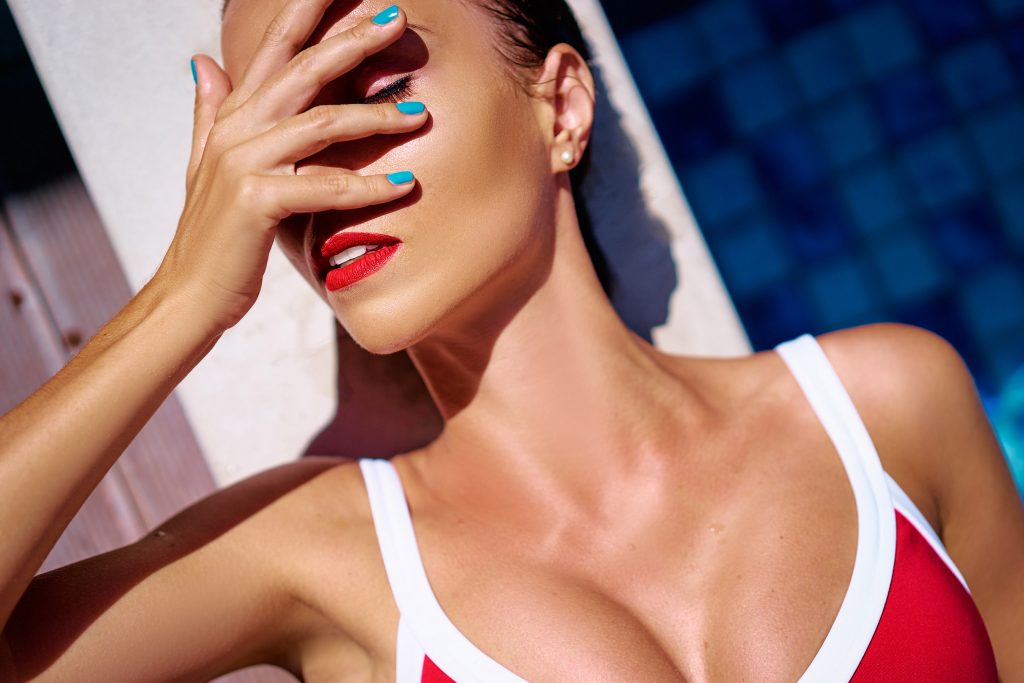 All of the expensive creams and elixirs in the world can't beat some basic, common-sense anti-aging tactics. Whether you enjoy going all out with youth-restoring procedures or prefer a bare-bones approach to skin care, you can prevent premature aging and minimize the appearance of existing wrinkles and fine lines with very little effort or expense.
Take Sun Damage Seriously
Sunburns and tans age your skin and increase your risk of developing skin cancer. The effect is cumulative and starts in childhood. Broad spectrum sunscreen and protective clothing are a must, even for activities you may not think of as getting out in the sun. Damaging rays do penetrate glass, so your daily commute counts far more than most people realize. Just walking across the parking lot counts, too.
Make sun protection part of your daily routine, not just something for special occasions. Sun protection helps to prevent aging of the skin.
Moisturize
Moisturizer does not prevent aging and the formation of wrinkles, but it can instantly improve the appearance of your skin and make it look more youthful. Moisturizing gets rid of flakes and dullness, and it plumps up the skin minimizing the appearance of fine lines and wrinkles.
Apply moisturizer to clean skin while it is still damp, before all the water evaporates. You'll trap more moisture in and prevent the drying effect.
Stay Hydrated
Of course, you need to hydrate your skin from the inside, too. Staying hydrated helps your skin stay plump, minimizing the appearance of sagging and wrinkles. 
Drinking plenty of water is the obvious way, but it's not the only way. You can increase your hydration by eating fruits and vegetables that are high in water content and eating soups. Avoid sabotaging yourself with dehydrating beverages such as soda.
Sleep on Silk
Sleep wrinkles are real. While you sleep, you're squishing and squashing your skin, and it can contribute to crow's feet, lines around the mouth and more. Switching to a silk pillowcase can reduce this effect. Silk actually helps your skin retain its natural moisture and your skin slides over the silk more easily whereas cotton and polyester pull and tug your skin.
You'll wake up with smoother hair too. In the same way it helps your skin, silk helps your hair retain moisture and it won't rough up the hair follicles, causing frizz.
To learn more about the latest in anti-aging, please talk to an experienced cosmetic surgeon in your area.