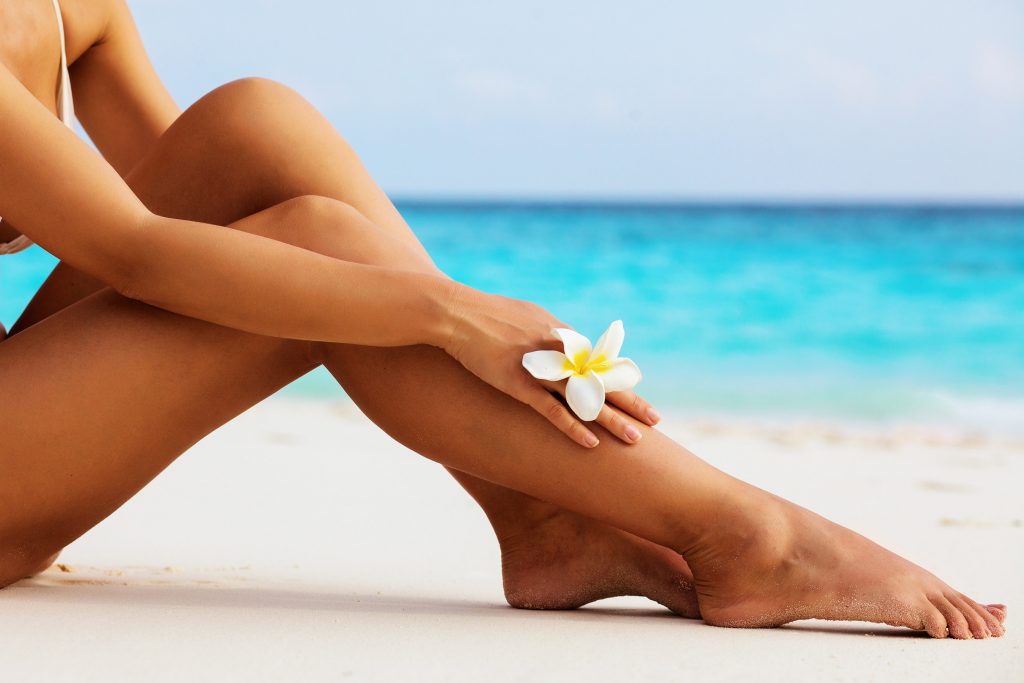 Spider veins—those small, unattractive clusters of red, blue or purple veins that most commonly appear on the thighs, calves, ankles, or face–can affect anyone, but they tend to affect more women than men.  In fact, it is estimated that at least half of the adult female population is plagued with this common cosmetic problem.  Sclerotherapy and laser/light therapy are both capable of reducing the appearance of spider veins.
What Sclerotherapy Can Accomplish
Sclerotherapy for the treatment of spider veins is commonly used today among cosmetic surgeons. In a somewhat uncomplicated procedure, the spider veins are injected with a solution that brings about their collapse and much less visible appearance. The procedure can also assist with problems spider veins can cause that include night cramps, burning, aching and swelling.
Prospective sclerotherapy patients should be aware that the treatment will address only those veins that are presently apparent to the naked eye; the procedure does not address the mechanism that causes the veins to develop in the first place. The patient can expect that veins will develop in the future.
While sclerotherapy has been employed in Europe for more than 50 years, it has been widely used in the US for only about 10 years. The introduction of new, gentler injection solutions that can be used even in smaller veins has made sclerotherapy virtually painless, and thus helped to popularize it.
The Sclerotherapy Procedure
Generally, a sclerotherapy session is over rapidly, taking around 15 to 45 minutes. Once you have changed into shorts, your cosmetic surgeon might take a picture of your legs to maintain as part of your records. You will recline on an examination table, and for sanitary purposes, you legs will be carefully cleansed with an antiseptic solution. While using one hand to stretch you skin in the affected area, your physician will begin to inject the solution right in to the spider veins. Very bright lighting and magnification will make sure that the sclerotherapy process is performed with the ultimate in precision.
To properly treat your veins, the method of using one injection for every inch of spider vein is utilized. This typically involves from five to 40 injections each session. As each section of the leg is completed, a cotton ball and compression tape is placed over injection sites. The needle used in your treatment is extremely thin and the solution is so gentle that pain is usually quite negligible. You will most likely feel the needle pricks and some experience a slight burning sensation.
You must wait around one month to allow your legs to heal before your doctor will allow you to begin another round of injections in the same areas. You will be gratified to notice significant improvements after each treatment session.
If you would like to learn about this option for treating spider veins, schedule a sclerotherapy consultation with a local plastic surgeon today.