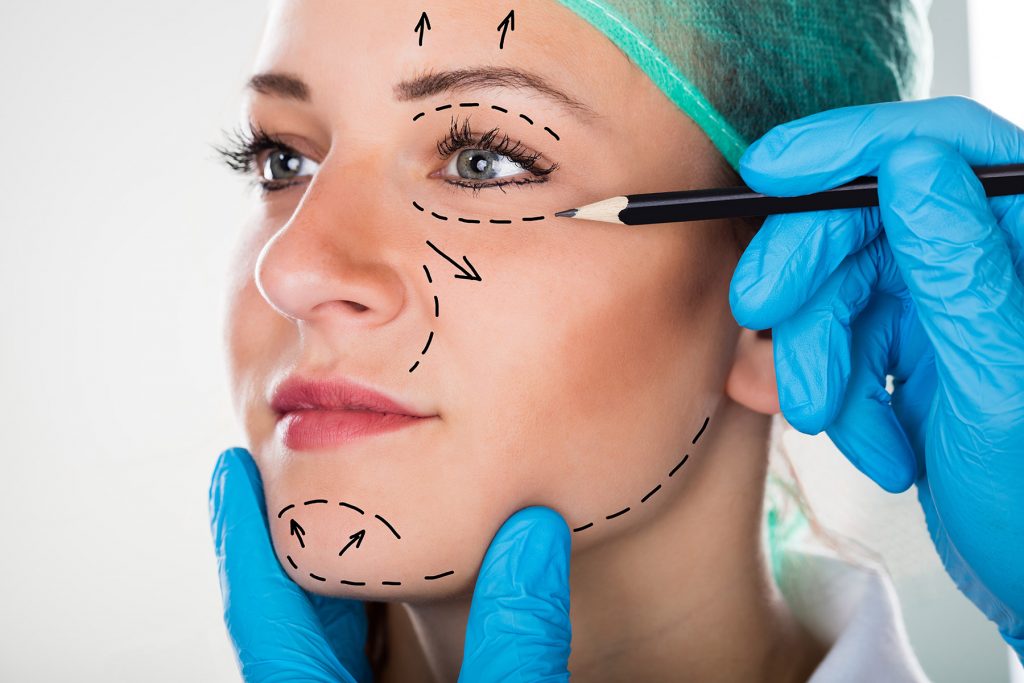 With age, our faces begin to lose the firmness they had when we were younger. As we age, creases begin to form between the nose and mouth and "jowls" can become evident along the jaw line.
Although the signs of aging are natural, you don't have to live with them. An increasing number of people are having facelift surgery (rhytidectomy) in order to rejuvenate their appearance. In fact, facelift surgery is more popular than ever. Of course, a facelift will not stop the aging process.
A facelift can help reverse this process and correct a variety of unwanted flaws, including wrinkles caused by loose and sagging skin. Facelifts are often done in conjunction with a blepharoplasty and a facial liposuction.
It is important to have realistic expectations. A facelift is not going to give you an entirely different appearance. Rather, a facelift is designed to minimize the signs of aging by tightening the patient's skin.
There are benefits besides an improved appearance. Many people who receive facelifts report an increased amount of confidence, which they did not expect.
Many avoid facelift surgery because they worry about being left with scars after the procedure. A Facelift will leave you with minimal scarring due to incredibly small incisions. Incisions are placed along the hairline and within the natural contours of your face. [Related article: Can a Laser Reduce My Scar?]
It should be noted that there are many options other than facelifts that can tighten the skin and improve your appearance. In some cases, injectables or other non-invasive procedures might be preferable. In other cases, a surgery such as an eyelid lift or a brow lift may accomplish the patients goals without the need for a full facelift.
It is important to participate in a confidential consultation with an experienced cosmetic surgeon for facial cosmetic procedures, so that you can make an informed decision about the best procedure for you.
Facial cosmetic procedures include: