WHAT DOES IT MEAN IF MY DOCTOR CLAIMS TO BE "BOARD CERTIFIED"?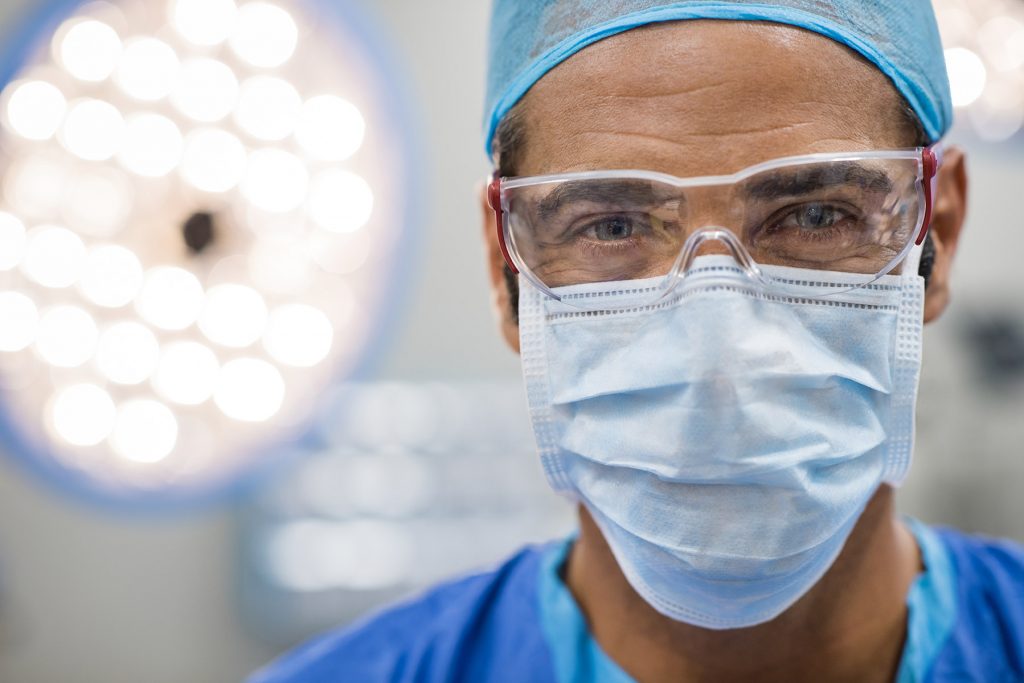 People who are considering cosmetic surgery often are advised to consult a board-certified plastic surgeon. But what defines a "board-certified plastic surgeon"? In the United States, such surgeons are physicians who hold a certification with the American Board of Plastic Surgery (ABPS). The requirements for certification include: graduating from an accredited medical school, completing a residency of at least five years, having (usually) three years of experience in general surgery, actively practicing plastic surgery for at least two years, and passing comprehensive written and oral examinations. A surgeon who fulfills these requirements is referred to as a diplomat of the ABPS.
The advantages of choosing a board-certified plastic surgeon are numerous. ABPS diplomats have extensive skill and experience in a wide range of plastic surgery procedures including (but not limited to) treatment of congenital and acquired defects in the face and body, aesthetic (cosmetic) surgery of the face and body, burn management, reconstruction by tissue transfer (grafts), surgery to treat growths in the skin and soft tissue, and microsurgical techniques applicable to plastic surgery. These surgeons have undergone years of extensive education and rigorous training to attain proficiency at providing comprehensive patient care, and they have proven their competence to a board of experts. Essentially, an ABPS certification ensures prospective patients that the doctor possesses the required skill level to competently perform plastic surgery.
It should be noted in the context of plastic surgery in the United States, "board-certified" refers only the American Board of Plastic Surgery. (In Canada, board-certified plastic surgeons hold a certification with the Royal College of Physicians and Surgeons of Canada). A doctor who holds a certification with another type of organization (even one with "plastic surgery" or "cosmetic surgery" in the title) is not a board-certified plastic surgeon. Also, some physicians who are board-certified in another medical specialty (such as dermatology) perform cosmetic surgery procedures, but they are not board-certified plastic surgeons.
It is a fact that ABPS certification provides a high level of assurance that the certified physician is a skilled plastic surgeon. Does this mean that prospective patients should never consider having a cosmetic procedure performed by a doctor who is not a board-certified plastic surgeon? No, not necessarily. There are numerous physicians, particularly dermatologists and otolaryngologists (ear, nose, and throat doctors), who have a high level of skill and experience in performing cosmetic surgery. For instance, some otolaryngologists routinely perform rhinoplasty (nose reshaping) procedures, and most dermatologists offer services that could be considered cosmetic surgery.
However, it is imperative that when patients are considering having a cosmetic surgery procedure performed by a medical professional who is not a board-certified plastic surgeon, they ensure that the doctor is qualified to perform that procedure. It is important to find out the following information:
Which medical specialty (or specialties) is the doctor is certified in?
What training has he or she received in performing the procedure(s) you are interested in?
For how long has he or she been performing these procedures?
Are before-and-after pictures available of patients who have had this procedure?
Have there been any complaints against the doctor by patients? If so, how were the complaints resolved?
While it is not an absolute requirement that cosmetic surgery patients choose a board-certified plastic surgeon, it does provide the maximum level of assurance that one's doctor is well-qualified and highly skilled.