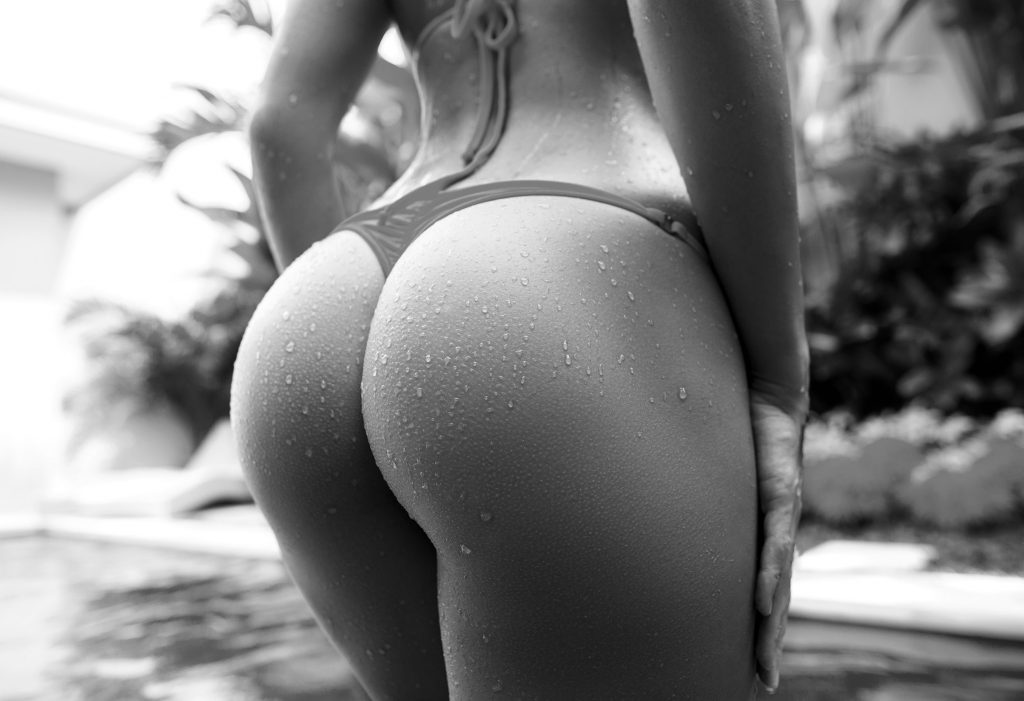 Buttock enlargement is gaining in popularity as well-known Latin and African American stars continue to show Americans that curves are beautiful.
It used to be that women with curves were considered the epitome of feminine beauty, while the thin, figureless runway models of today were looked upon as unhealthy, and not yet matured. The paradigm is again shifting back to a more realistic and exciting view of beauty, thanks to popular stars like Jennifer Lopez and Lil' Kim.
Hollywood sex-symbols aren't the only reason for the rise in popularity of buttock augmentation, however. Not so long ago, enlarging your butt involved a solid, unnatural silicone implant for each cheek. Today, a number of plastic surgeons have adopted a more natural procedure called "fat grafting". This new butt augmentation technique has revolutionized the procedure, allowing for faster surgeries, less post-operative pain, fewer complications, and shorter recovery times. In addition to all of this, patients also get the added benefit of liposuction on another area of the body. Women with pudgy bellies and flat butts can now take the fat from their stomachs to give themselves a new sexy behind.
In about 30% – 35% of buttock augmentation patients, a repeat fat grafting is necessary, as the body sometimes absorbs part of the grafted fat deposits. However, a second fat grafting is usually sufficient, and no further treatments are required.
One other important issue to take note of when considering buttock enlargement is whether you have fat available in another area for use in your buttocks. This is not often a problem with average-sized women, but very petite patients might consider traditional silicone implants as an alternative.
Butt augmentation is also available for men.
Generally, a reduction in the size of buttocks is considered a form of liposuction. You can find more information in our liposuction section.
For more information on buttock augmentation, try looking in the Buttock Augmentation Articles.
– Click Here to learn more about Other Cosmetic Surgery Procedures –