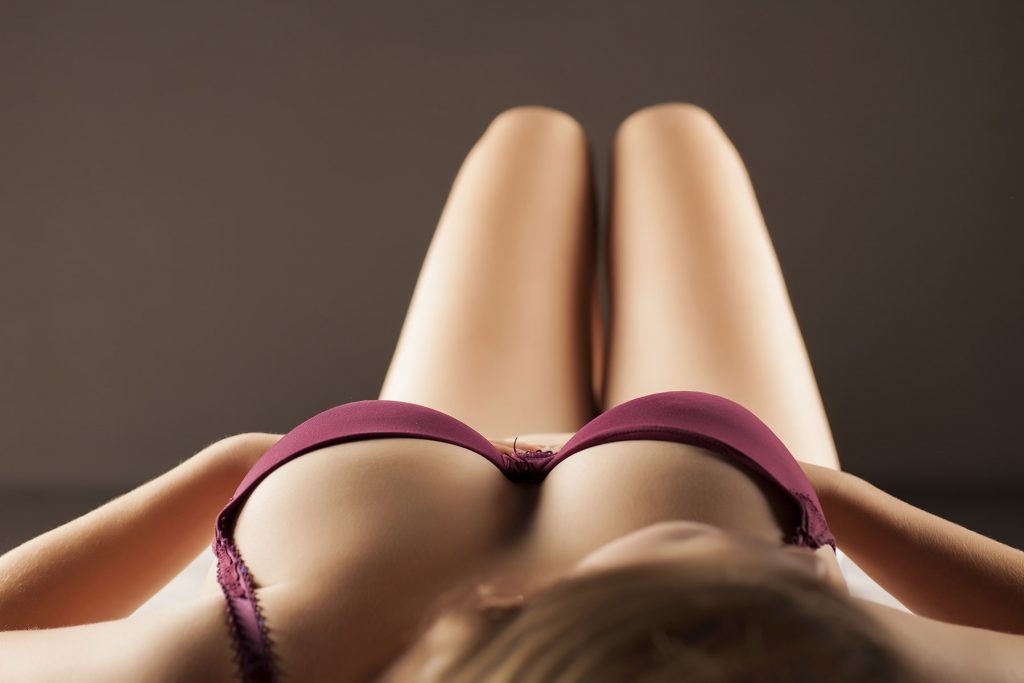 Breast Augmentation Surgery
Breast augmentation is one of the most popular plastic surgery procedures performed in the United States. Every year, hundreds of thousands of women choose breast augmentation in order to improve the appearance of their breasts. When performed by a highly skilled and experienced board certified plastic surgeon, breast augmentation can be a life-changing experience that helps you look and feel your very best.
The techniques used for breast enlargement procedures have improved dramatically in recent years, allowing plastic surgeons to achieve very natural looking results. In addition, there is very little discomfort associated with the procedure, and you can expect a rapid recovery. Most patients can typically resume normal activities after a few days.
If you're self-conscious about your breast size, breast augmentation offers you the opportunity to have a shapelier, fuller bust.
We invite you to schedule an in-depth breast augmentation consultation with your surgeon where you'll have the opportunity to look at "before and after" pictures of breast augmentation patients, try on implant sizers in a bra, and discuss your individual desires.
You and your breast augmentation surgeon will discuss which breast implant size and shape is best for your body frame. Whether you would like to wear certain clothes, make your waist appear smaller, or simply restore the way you once looked before age and pregnancy took their toll, breast augmentation can help you achieve your goals.
Benefits of Breast Augmentation
By far, the most important benefit of breast augmentation is the improvement in the appearance of your breasts. While your plastic surgeon can help you achieve your desired breast size and shape, breast enlargement can also improve:
Breast symmetry
Cleavage
Lost volume due to age, pregnancy, or weight loss
Breast projection
However, an improved appearance is not the only benefit you will experience after breast augmentation. Many women also feel more youthful after their procedure and enjoy a boost in self-confidence. Ultimately, this will benefit you throughout your social interactions with friends, acquaintances, and romantic partners.
Many women also find that they have a wider variety of clothing options available to them after breast augmentation. Clothes and swimsuits that may not have looked good on you before your procedure now accentuate your new appearance very well.
Achieving Successful Breast Augmentation Results
The following factors will play an important role in achieving the successful outcome you desire:
Size expectations – It is important that you communicate your goals about your desired breast size with your plastic surgeon. This will allow your surgeon to recommend right sized breast implant to achieve an outcome that helps you look your very best.
Your tissues and dimensions – Breast augmentation is not a "one size fits all" procedure. Your unique body type will impact the planning of your procedure. Your plastic surgeon must consider your frame, natural breast size, and amount of natural breast tissue when choosing the right implant style and size to achieve beautiful, natural looking results.
Beautiful breast shape – Achieving beautiful breast augmentation results is about much more than increasing the size of your breasts. You will want to achieve a beautiful breast shape looks natural, is symmetrical, and restores a perky, youthful appearance. In some instances, a breast lift may be performed in conjunction with your breast augmentation for enhanced results.
Lifestyle considerations – If you regularly participate in athletic activities, you may want to choose a more moderately-sized implant that will not interfere with your ability to lead an active lifestyle.
Whether to use saline or silicone breast implants
The location of your incision
Whether to place your breast implant above or below the pectoral muscle
Breast augmentation can be a life-changing procedure that helps you look and feel your very best. But there are many factors which must be considered during the planning phase of your procedure to ensure you achieve the exceptional results you desire. It is important to take the time to learn about your procedure so that you can make a fully informed decision regarding the many options available to you.
The following articles will help you prepare for your initial breast augmentation consultation and allow you to ask the questions necessary to ensure you are comfortable with your decision to get breast implants.
Breast Augmentation Questions
Who is the best candidate for breast augmentation?
In many cases, women wishing to undergo breast augmentation consider their current breast size unbalanced, too small or disproportionate to their body. Women who have lost a significant amount of weight or who have had children are also good candidates. Younger candidates must be fully developed before proceeding with this procedure.
What are the risks of having breast augmentation?
Any surgical procedure comes with inherent risk, such as the effects of anesthesia, infection, bleeding and swelling. These and other complications rarely occur and can usually be avoided. Thousands of women undergo breast augmentation successfully every year and are very satisfied with the outcome. Your breast augmentation surgeon will discuss the risks with you thoroughly during your consultation.
How long is the recovery period?
The length of time it takes to recuperate after breast augmentation varies depending on the procedure performed and the patient. Most patients will require assistance for the first day or two, then most are able to care for themselves, but may still need assistance if they have small children. Breast augmentation patients can usually get around independently by the second day following surgery. Many return to work within 5-7 days.
How is Breast Augmentation Performed?
Breast augmentation is an outpatient procedure that is performed under general anesthesia. During the procedure, a small incision is placed either underneath the breast just above the crease, around the lower edge of the areola or within the armpit. A saline or gel implant is placed either behind the breast tissue or under the muscle depending on the size and contour desired. Your breast augmentation surgeon will work with you to determine which size, shape and type of implant is ideal for your body. The procedure may take from 1-2 hours. You can be up and about within a day, but strenuous activity and heavy lifting should be avoided for approximately 4-6 weeks. After the procedure, a soft, conforming bra may be worn for about 1-2 weeks to control swelling and maintain the position of the implants. Normal activities are gradually resumed during the same time frame.
Is Breast Augmentation Right For Me?
Your breast augmentation surgeon can help you visualize your augmentation results, but only you can decide if the procedure is right for you. Women choose to have breast enlargement for a variety of reasons.
Enlarge breasts which never developed to a desirable size after puberty
Enhance breasts which lost volume and shape after weight loss or pregnancy
Create symmetry for breasts, which developed unequally
Improve the shape of breasts which have a tubular shape or other shape abnormalities
Enlarge what some would consider "perfectly normal" breasts to a more desirable size
General Information Regarding Your Breast Augmentation Procedure
These articles will provide you with a basic overview of breast augmentation as well as some related procedures. You can use these as your jumping-off point when deciding which topics you think require additional research.
There are many important decisions which must be made regarding your breast augmentation that will significantly impact your results. Your plastic surgeon will discuss these choices with you in great detail and help you determine which options will deliver the best outcome for your unique needs.
The following articles will help you learn about many of these important considerations and facilitate a more detailed discussion of them during your initial consultation.
Lifestyle Considerations
Your lifestyle will impact your breast augmentation procedure, and it is important to consider these factors when planning your procedure. The following articles will help you gain a better perspective on how these lifestyle considerations will impact your breast augmentation.
Breast Augmentation Complications
Breast augmentation is a very safe procedure, and most women achieve exceptional results. However, like all surgical procedures, there are certain risks associated with breast augmentation. It is important to understand these risks before choosing to move forward with your procedure.