Helpful Articles
When you think of cosmetic breast surgery, the first thing that comes to mind is probably breast enlargement, but there are many options for enhancing the beauty of your breasts and achieving the body you desire.
Breast augmentation is the most popular cosmetic surgery in the U.S. and can be performed to enlarge the breasts or to correct asymmetry. A breast lift can restore the youthful appearance of your breasts and can be performed alone or in conjunction with augmentation. Breast reduction can benefit women who suffer from pain or lifestyle impairment due to breast that are too large.
Breast surgery is all about creating the look that makes you feel your best. It can boost your confidence and improve your outlook on life. The size and shape of your breasts, how they align with and enhance the contours of your body, and even the appearance of your nipples can be enhanced surgically.
But breast surgery is not for everyone. Before jumping in, you'll want to learn about the risks and what you can realistically expect from your procedure. The patients who learn as much as they can and make a fully informed choice are the happiest with the outcomes of their surgeries. Of course, choosing the right cosmetic surgeon for you is a key component to successful breast surgery. Your cosmetic surgeon will guide you through the many choices to customize your procedure for your needs and goals.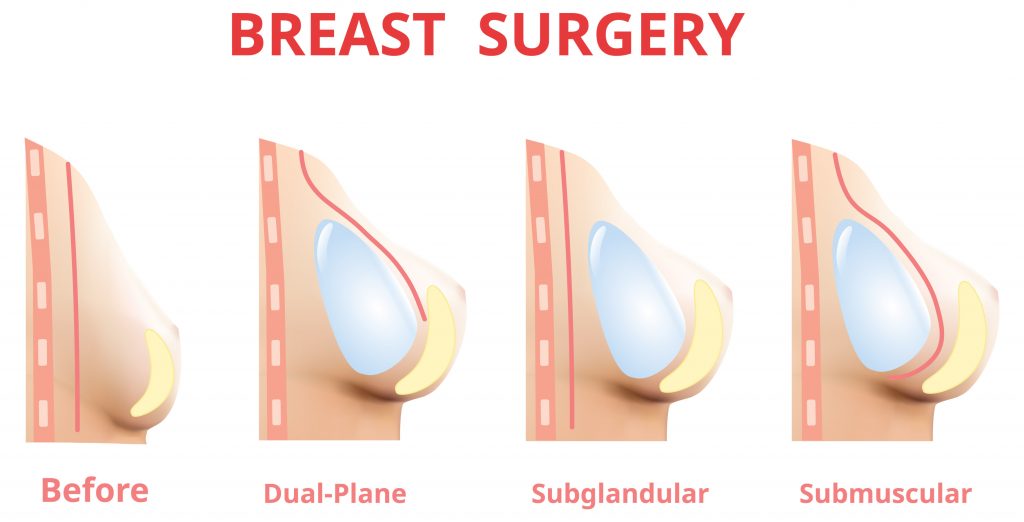 To learn more about breast surgery and your options, please talk to an experienced cosmetic surgeon in your area today.