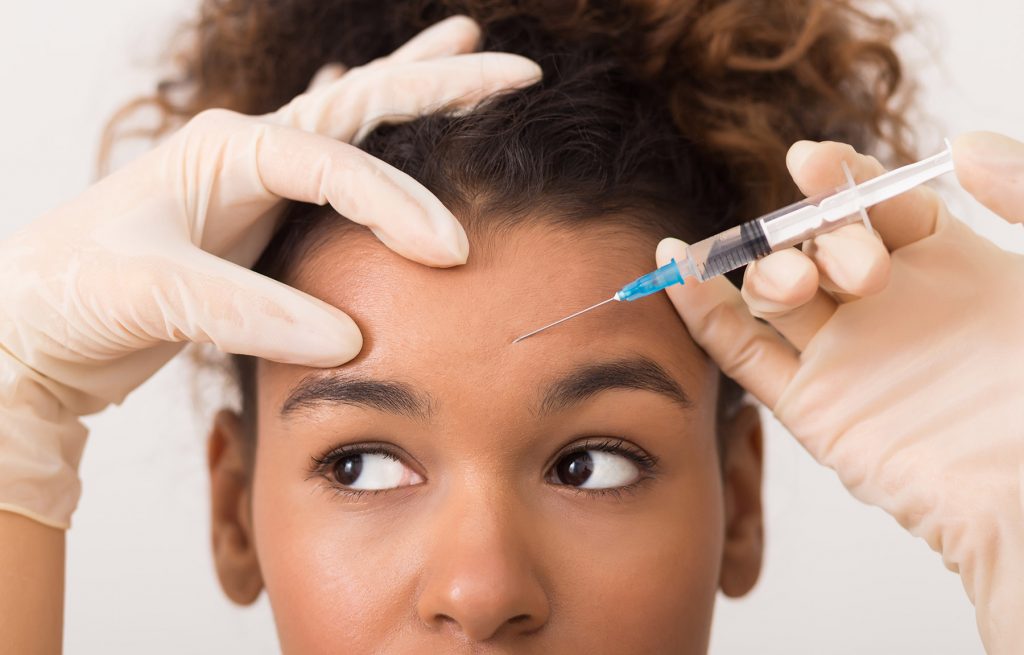 Jeuveau, branded by Evolus as #NEWTOX, is the newest alternative to Botox® and became available to the public on July 1, 2019. The neuromodulator received approval from the U.S. Food and Drug Administration (FDA) in February and, unlike its competitors, is approved solely for aesthetic purposes. Its selling point is affordability. Time will tell if it becomes as popular as Botox® and lesser-known competitors Dysport and Xeomin.
Equal But Different?
Botox® was approved in 2002. Along with other botulinum toxin type A injections, it is the most common cosmetic procedure performed in the U.S. today. Botox® is the most well-known and the name is often used to refer to any neuromodulator treatment. The toxin paralyzes targeted muscles in the face, temporarily reducing the appearance of wrinkles and helping minimize the formation of new wrinkles by preventing you from making the facial expressions that contribute to wrinkles.
On the surface, it sounds like Jeuveau would be exactly the same as the three existing drugs, but according to cosmetic surgeons, each neuromodulator performs a little differently. All are approved for relaxing wrinkles between the eyebrows. Existing neuromodulators are often used off-label to treat crows feet and smile lines as well. Jeuveau packaging lists the same risks and side effects as Botox®.
How to Choose?
The best treatment is typically patient-specific and may include a combination of choices. Jeuveau may be great, but it's also brand new. Fortunately, you don't have to make the decision on your own. If you are considering Jeuveau, Botox®, or a similar treatment, have a serious conversation with an experienced cosmetic surgeon. Learn about the risks and benefits of the treatment and which one is best for your unique needs and goals.