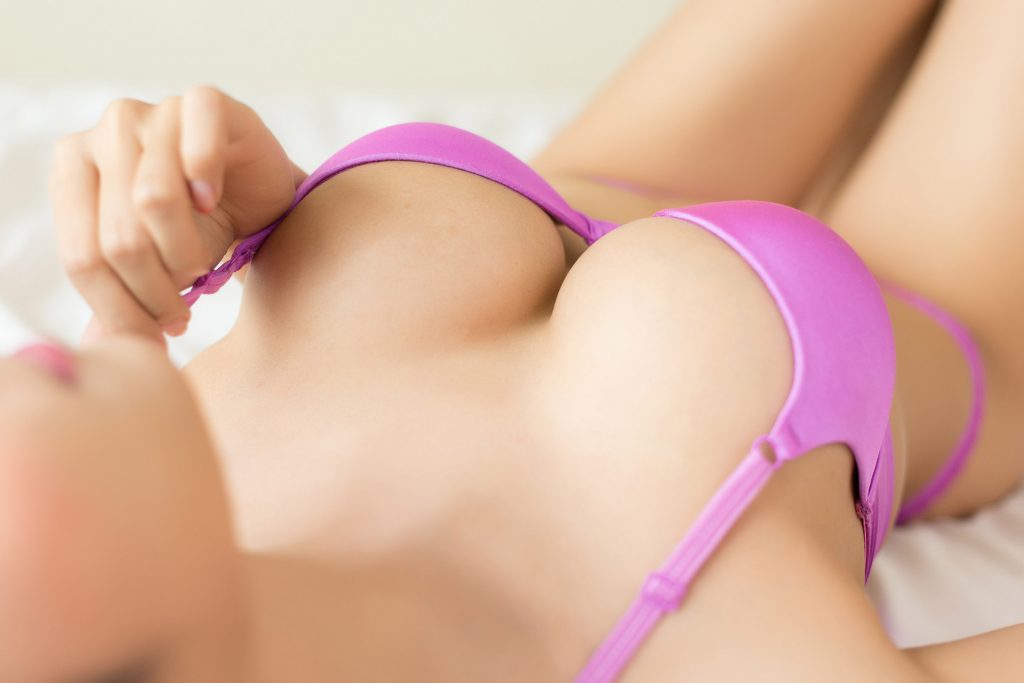 If you are considering breast augmentation surgery, one of the factors you must consider is the implant itself.  Unfortunately, it is often difficult to find information on the implants themselves, and while you may be interested in one particular product, your doctor may only work with certain manufacturers.  In most cases, we are used to asking for a product by name, why should we be limited in our options in this case based on decisions made by our doctors? 
There are several choices to make regarding the type of breast implant to use. Implant fill, shape, surface, and profile are all important considerations. The most common choice is a smooth, round saline filled implant. However, body type and shape, and the reason for having breast enlargement surgery are important factors in deciding which type of breast implant will ultimately achieve the best results.
Implant fill. The most well known consideration is the choice between silicone gel and saline breast implants. Silicone gel breast implants have better look and feel than saline, but are not an option for everyone. Since 1992 silicone gel implants have only been available to a limited group of individuals including those who are undergoing reconstructive surgery, breast revision surgery, and those who are participating in clinical trials. However, FDA approval of a new type of silicone gel implants appears imminent, which will make them more widely available.
Shape. Round breast implants give a more natural shape in most breast augmentation procedures. Gravity causes the saline in the round implant to shift, creating the tear drop shape when standing, and a natural look when lying down. Anatomical (tear-drop) shaped breast implants retain their tear-drop shape when lying down, producing an unnatural appearance. Tear-drop shaped implants must have a textured exterior to keep them in the proper position. In some cases they will still rotate. The tear-drop shape is most often indicated when the patient has little or no breast tissue, or no breast shape at all.
Textured Or Smooth Surface. Textured breast implants were created to help prevent capsular contracture – excessive scar tissue and hardening around the implant. Scar tissue is a natural development after surgery. The textured surface was designed to cause the scar tissue to form in a less uniform manner and therefore help prevent hardening. Due to this effect, the textured surface can cause a rippled appearance. Smooth breast implants are less likely to ripple, have a softer feel, and are usually the preferred choice. Patients who have a history of capsular contracture may benefit from the textured surface. Capsular contracture is most common with smooth, silicone gel implants, and studies have shown that smooth versus textured surfaces in saline implants have little effect on the rate of hardening.
Implant Profile. A high profile breast implant has more projection out from the body for its volume. Typically a person with a smaller frame would use the high profile implant to achieve a larger looking breast without having the implant extend too far to the side (under the arm or into the cleavage). A person with a larger frame may choose the moderate profile to achieve the proper fullness, at the base of the breast, for her body shape. A high profile implant can also be used when the patient has enough breast tissue at the base, but is seeking more projection out from the body.
Implant Placement. Choosing the best placement for your breast implants depends in part on the look you want to achieve. Your implants could be placed either over the muscle or under the muscle. This is a discussion that you should have with your cosmetic surgeon. For a comprehensive discussion of the pros and cons of breast implant placement options, visit this page.
Choosing the right type of breast implant should be a cooperative effort between the patient and the plastic surgeon. Get to know a good cosmetic surgeon who specializes in breast augmentation. Understanding the body type and size and a clear knowledge of the desired end result are crucial components in making this decision.
Although your doctor may have particular reasons for working with the manufacturers they have chosen, you should call your doctor's attention to any particular implant in which you are interested.
Here is a list of breast implant manufacturers:
Note: not all of these manufacturers have products currently approved by the FDA for breast augmentation surgery in the United States.