Let this be a warning to you – breast implants and iPhone games can be a disastrous combination. At least they can be if the stars align properly. And on one fateful night in Beijing, a woman came face to face with the perfect conditions for what is a pretty funny story.
The woman was playing the game Dragon Summoner on her iPhone. I guess this must be a pretty intense game, because she was completely engrossed as the hours flew by. Yes, hours. As in four of them.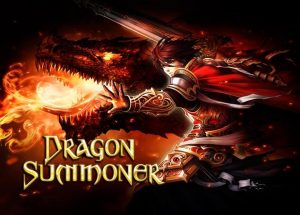 Now, imagine the situation. After more than 4 hours, this woman was about to break her high score on Dragon Summoner (at least we hope that was the scenario after playing for so many hours). All of a sudden, she experiences a sharp pain in her chest.
Oh no! Is she having a heart attack? Maybe some indigestion? A panic attack due to the thrills of flirting with her all-time high score? Better go to the hospital to check it out.
The doctors determined that none of these problems were the cause of her pain. Instead, she had ruptured her breast implant.
Shoddy Breast Implants
You may be wondering how playing an iPhone game for several hours could cause her implant to pop. It just sounds a bit crazy. Well, maybe not so crazy if you knew that she was lying on the bed on her stomach for the entire time.
According to the doctor, the pressure created by lying on her stomach for so long was too much for the shoddy breast implants used in her procedure. After four hours of continued pressure, the implant just gave out, and SPLAT! Silicone leaking all through her body.
Hopefully she saved her progress on the game before going to the hospital. It would be a shame for such a long gaming session to go to waste.
It's uncertain whether she replaced the breast implant, although I would guess that she did. According to the original news story, she originally opted for breast augmentation to boost her low self-esteem. If she chose not to replace it, she most likely faced two very sizeable hits to her fragile psyche:
Coping with life as a small-breasted woman once again
The embarrassment of having to tell everyone she knows that her breast implant ruptured because of her video game addiction
Lessons for Other Gamers with Implants
If you are a gamer with breast implants, there are a few important lessons you can take from this story:
Go for the better quality implants – it's worth the money in the long run
Maybe you should give the game a rest after an hour or two
For God sakes, sit on your butt while you play!